Posted on
By Pet in the City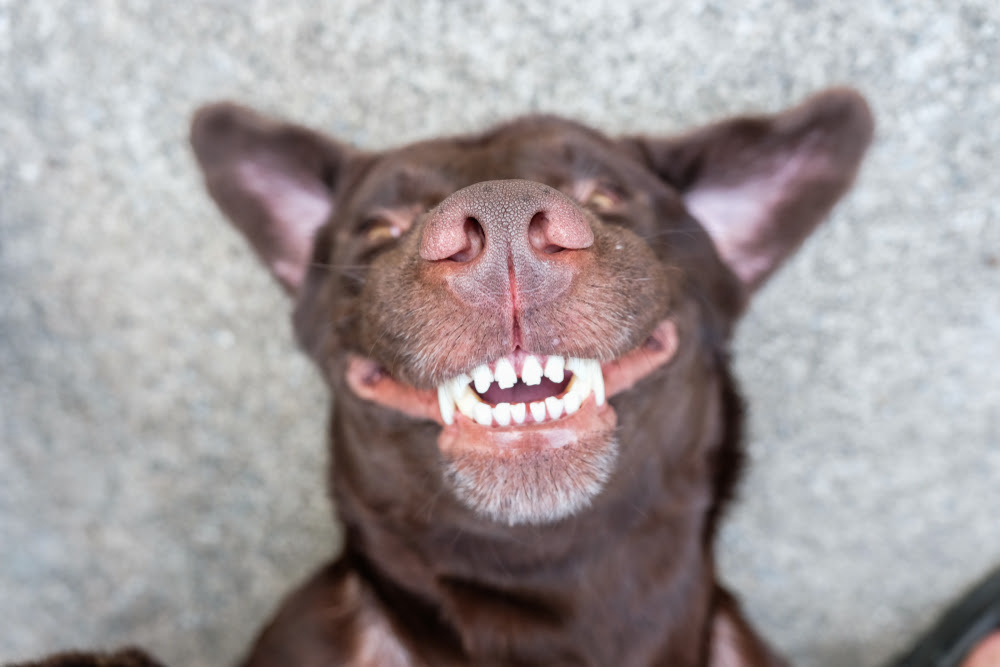 Did you know that 80% of dogs and cats over the age of 3 have some form of dental disease?
It's important to stay on top of our pet's dental health because over time it can lead to much more serious issues. Bacteria from cavities can release into bloodstream and cause liver and heart damage. Just like in humans, periodontal disease is painful to our pets, so be sure to check their teeth frequently.
What can we do to prevent these dental issues from developing?
Brushing our pets teeth at home. We know it can be challenging with some dogs (and especially cats). For pets who absolutely refuse the brush, we recommend Tropiclean dental gel since it's activated by saliva and helps to break up plaque and tartar through enzyme technology.
Give your pets something to chew on! Giving them abrasive chews like marrow bone, bully sticks, tracheas, etc help to scrape off tartar and massage the gums. We recommend giving those at least couple times week. For kitties, we recommend cutting up dried cod skins for them to chew on. Some cats even enjoy chewing on thin bully sticks and no-hide chew sticks.
Diet can be a huge contributing factor to dental issues. Higher carbohydrate/starch foods turn to sugar, creating inflammation at the gum line. If your pet is predisposed to dental issues, we recommend switching to fresh raw or freeze dried diet that has least amount of carbohydrates and can prevent future dental problems.
Get your pet's teeth checked out by a vet at least once a year especially if you notice things like aversion to food. Your pet may require a dental. Small breeds are more prone to dental issues, so be sure to keep an eye out on your little ones chompers.
Have any other questions about your pet's dental health? Come talk to us!