Posted on
By Pet in the City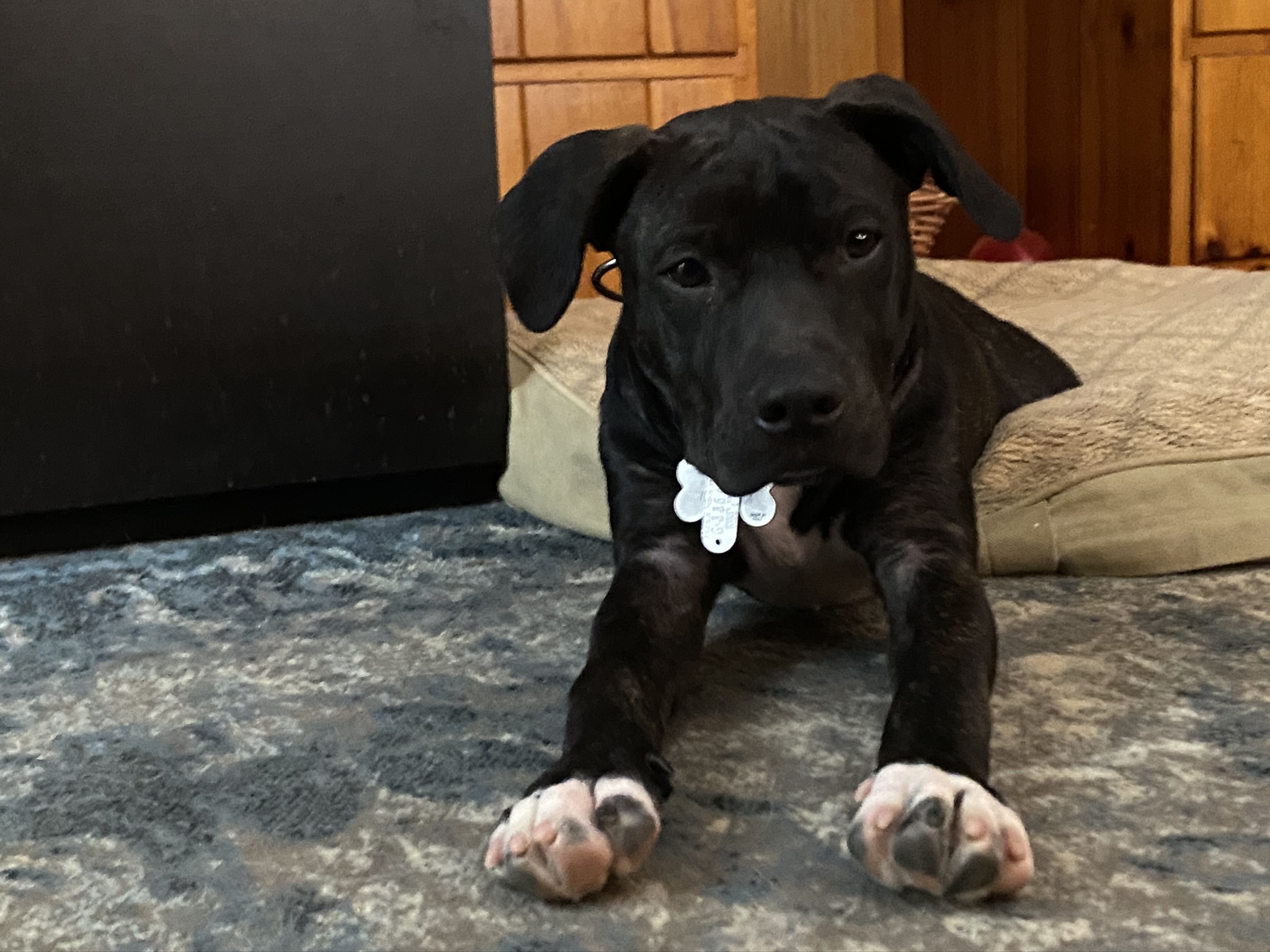 It can be overwhelming trying to decide which products to get for your new puppy or kitten.
It can be overwhelming trying to decide which products to get for your new puppy or kitten. Here's a top 8 list of things we recommend for your new pet:
This is probably one of the most important decisions that a new pet owner has to make, what should I feed my new pet? The options can be overwhelming with so many types of foods currently on the market. We carry a wide variety of foods to choose from to suit every need. Be sure to stop by the store and talk to us about all the great choices. We have samples available for you to try as well.
Puppies especially spend a lot of time chewing. If you want to avoid having your shoes or furniture becoming a chew toy, we recommend giving them a variety of things to stay busy. Our favorites are edible and digestible chews such as beef cheeks, bully sticks and No Hides. For long lasting options, we also like rubber Kong toys stuffed with peanut butter. Freezing it for couple hours creates a long lasting treat. Serving it cold also provides good relief for sore teething gums.
Its also important to add a variety of treats to your pups diet early on. Treats are a great way to reinforce positive behavior and strengthen the bond between new pet and owner. For kitties, we recommend trying a variety of treats such as freeze dried Orijen treats, as well as Honest Kitchen fish skins (great for keeping those teeth clean).
This is a safe space for your puppy to sleep but also go to when they feel overwhelmed by outside stimuli. Crating should never be used as a punishment, so its important to start building positive association with it early on. Crating also prevents your puppy from getting into things they are not supposed to and saving them from potential household dangers.
These are very important as a source of both physical and mental stimulation. Toys come in variety of shapes, sizes and textures. It's a good idea to get a variety and see what your new family member enjoys. We have variety of toys available at the store to fit every need. For kittens its a good idea to invest in a cat tree as well as a scratcher. Kittens are very curious by nature and cat trees provide a safe and interactive space for them to to climb and play. It also prevents them from scratching things such as furniture. Scratching is also a way for cats to release tension and help keep those nails short.
This will keep your new pup safe, secure and ready to explore the world. If you're teaching your pup how to walk properly on the leash, we have some great options for no pull harnesses.
Even if you haven't picked out a name for your new friend yet, it's important to keep your phone number in case they happen to get out.
There's a variety of brushes and grooming supplies available, we can recommend one based on your pets coat type. If they're having any type of skin issues, we offer gentle shampoos suitable for pets with allergies or sensitivities.
Accidents are bound to happen with new puppies, so it's a good idea to get a pet safe cleaner that will help remove and prevent stains and odors. For new kittens we have a large selection of litter as well as supplies available to choose from.
Do you need any new puppy or kitten essentials? We offer a new pet checklist package!