Posted on
By Pet in the City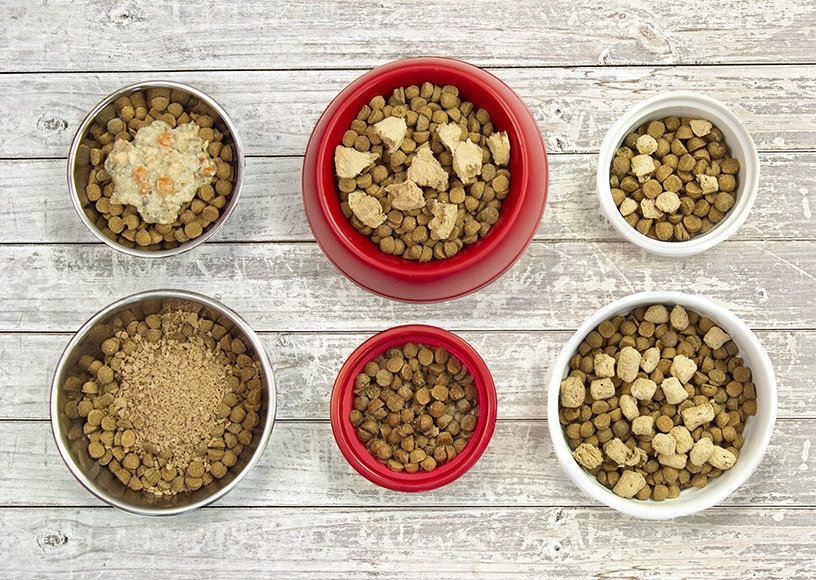 Meal Toppers aren't just for finicky eaters anymore.

Did you know that giving your pet healthy toppers can add to their health and longevity?
Did you know that giving your pet healthy toppers can add to their health and longevity?
Considering that most commercial foods (especially dry and canned) are extruded at extremely high temperatures, which kills off many of the beneficial vitamins, enzymes and probiotics. These are very important in supporting our pet's immunity and long term health.
Studies indicate that adding fresh foods to our pets diet can increase their lifespan and extend their healthy years. In addition, giving pets added moisture is high beneficial for optimal organ function, especially in older pets. It helps to keep the body hydrated preventing issues like kidney disease, urinary infections and crystals/stones.
So what are some ways we can add fresh food to their meals?
Look no further than the freezer. We got some great options including raw fermented goats milk thats loaded with billions of beneficial probiotics for digestive health and immunity. Goats milk is also a great an inflammatory supplement and perfect for pets suffering from food or seasonal allergies.
We have easy to serve healthy greens in the form of Primal Elixirs now in stock. Featuring beneficial ingredients such as green lipped mussels for joint health, medicinal mushrooms such as reishi, turkey tail and lion's mane for immunity, and high antioxidant fruits and veggies such as organic parsley, cilantro, bok choy and turmeric.
We also have bone broth and fish stock, which is filled with collagen for healthy joints. Also great for pets with sensitive bellies or those struggling with symptoms of irritable bowel disease or colitis. Also makes a great meal additive for aging pets or those who are having trouble keeping weight on. You can warm it up in a microwave for added palatability.