Have ya ever been to the dog park, and your dog is covered head to toe in other doggy slobber? Or ya went on a calm walk by a pond and your dog just HAD to jump in? Or maybe you just CANNOT handle any more doggy hair in your bathtub? 
WE HAVE GOT YOU COVERED!
Our Self-Service Dog wash is a lifesaver for all of those times you can't bear the thought of cleaning out the tub or bringing a pile of mud into your home. And its super easy!
So it must be super expensive right? NOPE. $10. That is it.
Here's the dealio - You bring your dirty dog in, he jumps up into the tub (about a foot off the ground), and you spray him down with the shampoo. You give a nice little rub a dub, and rinse that puppy off. Finish off with a towel dry, and a little blowdrying (if he'll let ya). And then you are done! Best part - this whole process is super quick - about 10 minutes. This thing is basically a miracle.
To wrap it all up its 10 bucks for 10 minutes. Shampoo, Conditioner, Towels, Blow Dryer and Water(of course) are all included!
Take a look for yourself!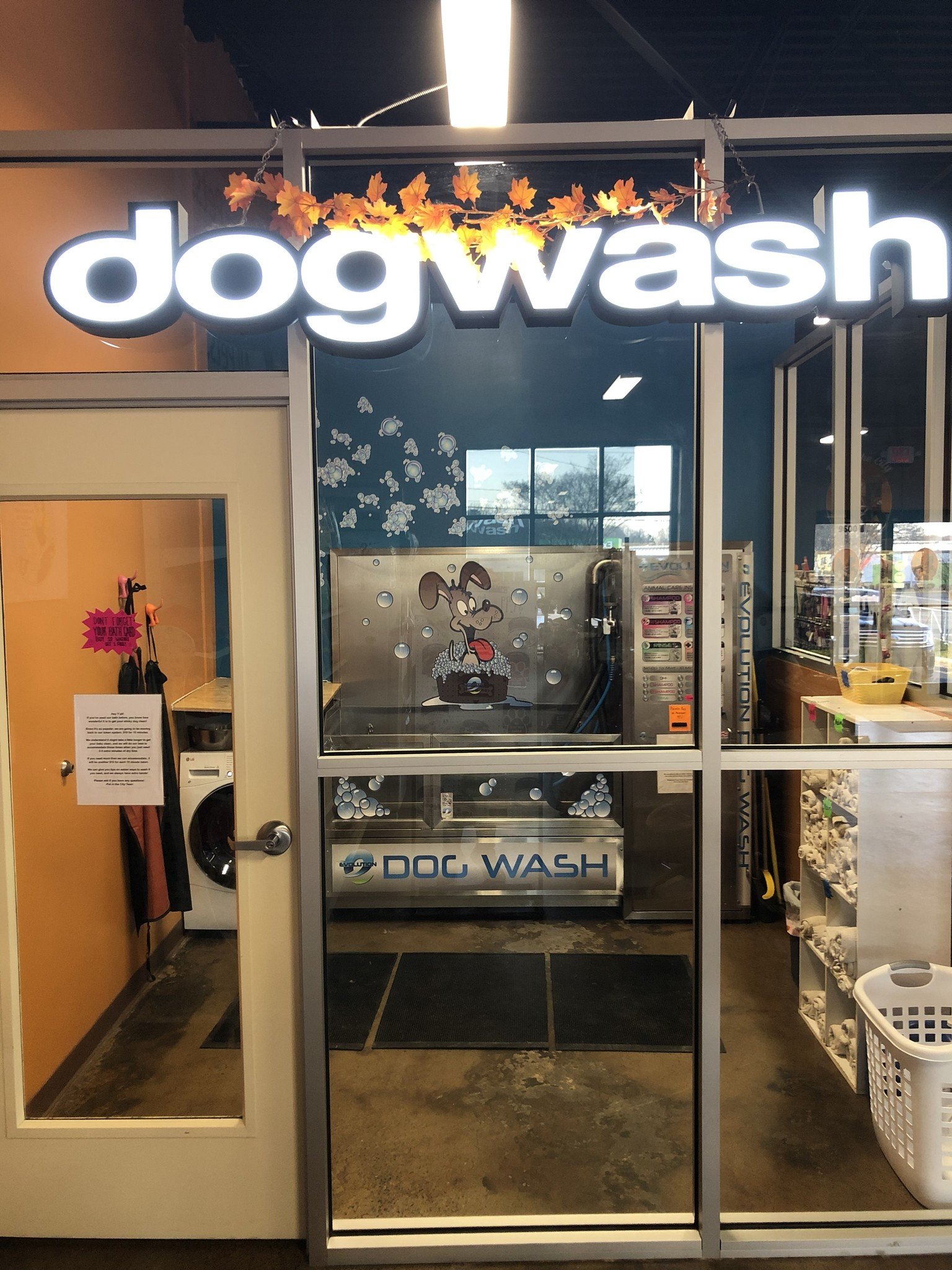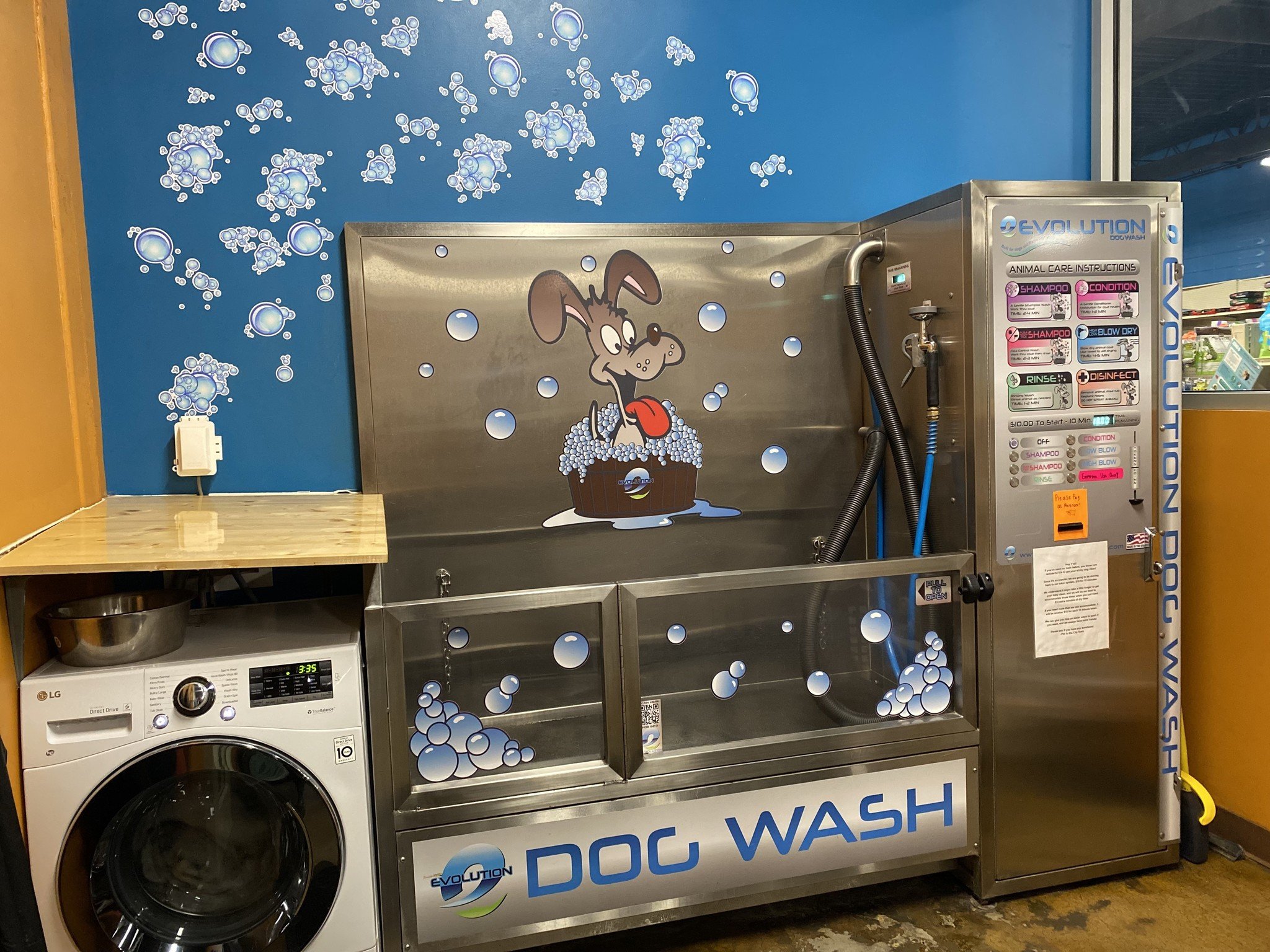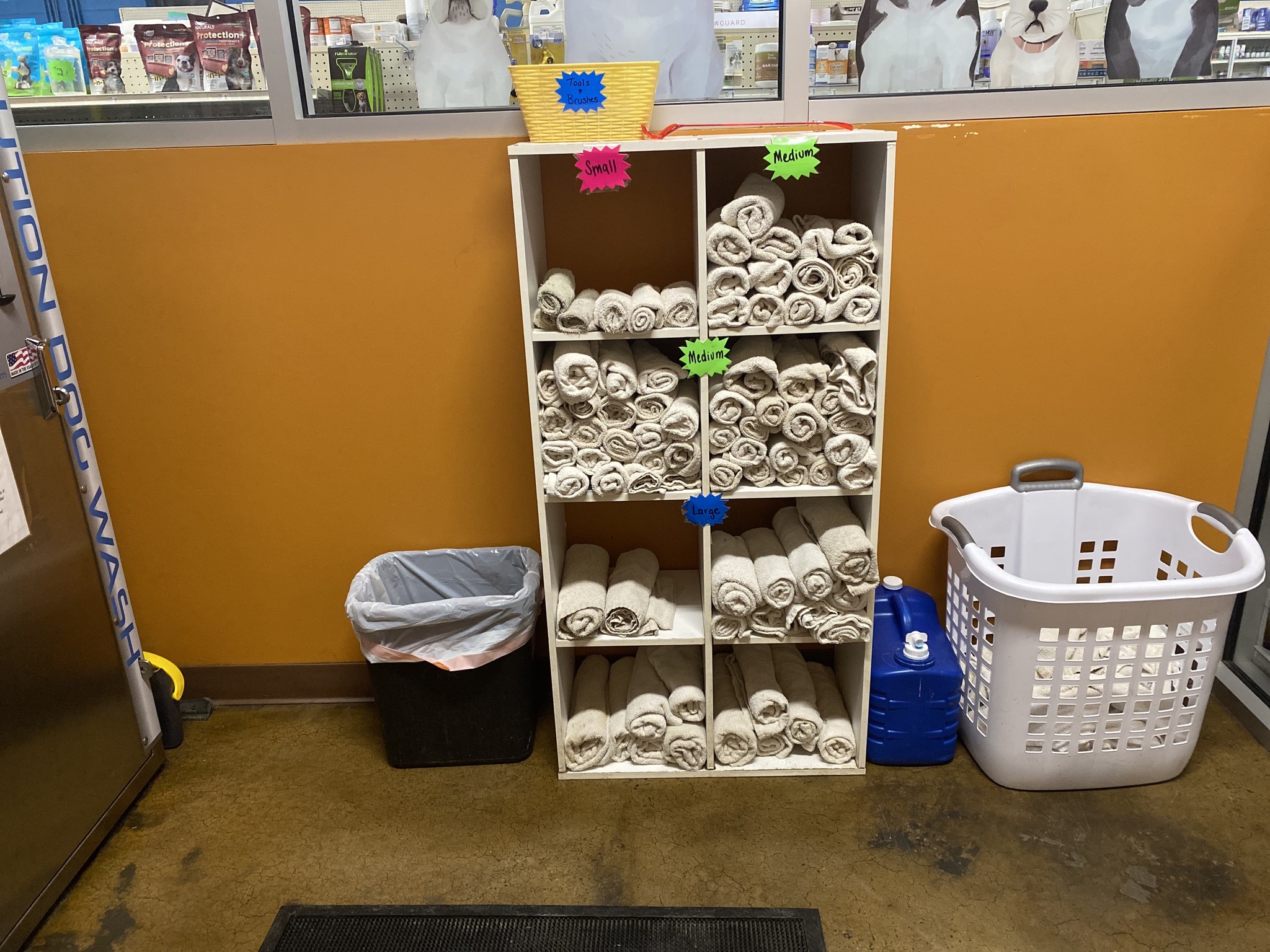 If your dog is needing a little more than you can handle, try our grooming!
Frequently Asked:
Do I have to make an appointment? Our self-service wash is first come, first serve - No appointment necessary!
What time does the bath open/close? The wash opens when the store does! The wash is closed 30 minutes before the store closes.
When is the best time to come? Our busiest times are Saturday & Sunday. If you are hoping to beat the line, weekday morning and evenings are perfect!
Do I need to bring anything? Just yourself and your dog!
Can I use my own shampoo/conditioner? Yes! You are more than welcome to bring your own products. That being said, the machine is set-up to run efficiently on the products it already has. Using your own products may result in a longer wash time overall. The wash is $10 for 10 minutes!
I've never used a wash before. Can someone show me how it works? Absolutely! We can help you understand the process from start to finish!